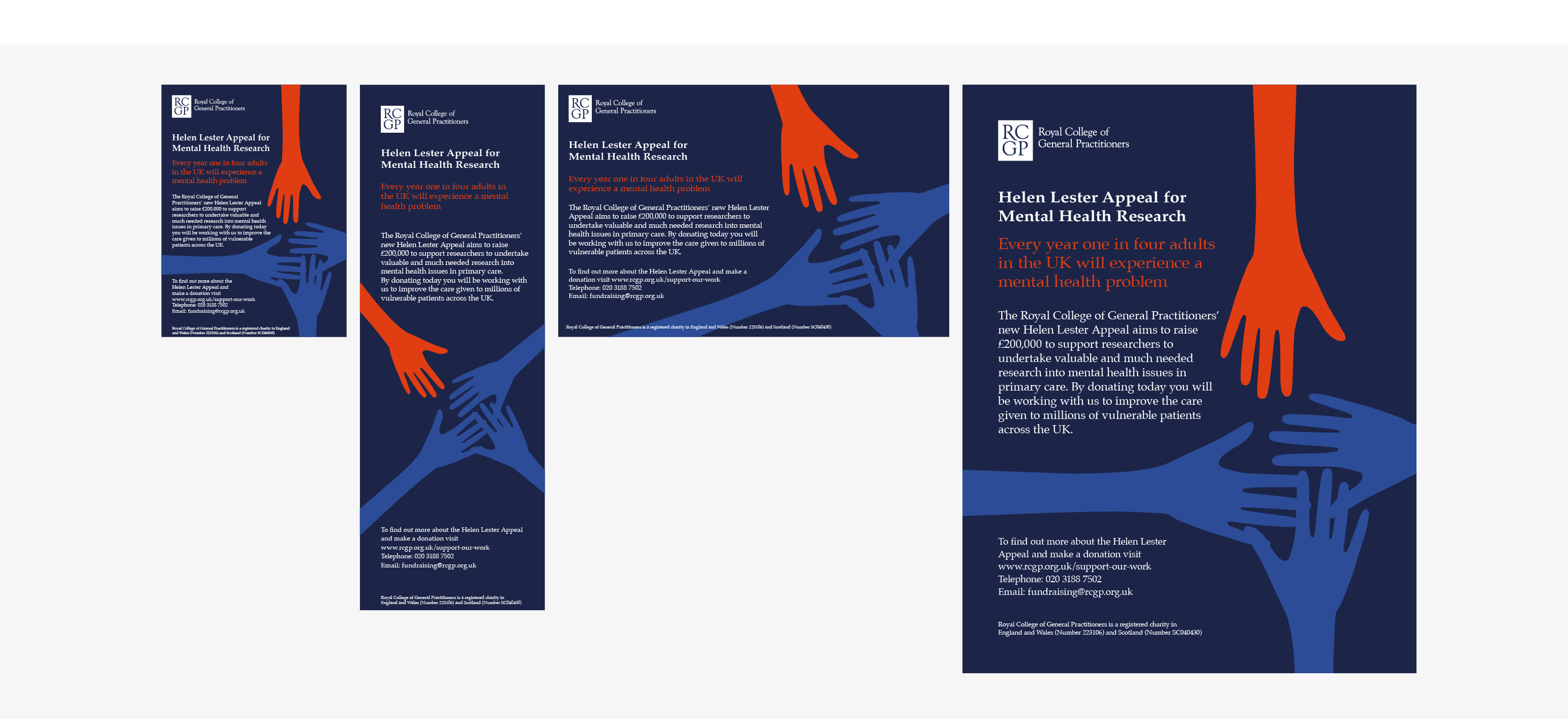 Revealed a staggering statistic with a human touch
Each year, one in four adults in the UK experience a mental health problem, yet related research gets less than 6.5 per cent of health research funding. To better this rate, the Helen Lester Appeal set out to raise £200,000.
Find images around mental health and research and chart the main statistic. That sums up the brief. But I also thought about capturing the stat and the human side of the problem in one. The result: the one-in-four stat illustrated with hands.
The campaign includes a leaflet, pull-up banner, press ads and web and email banners.
Client
Royal College of GPs