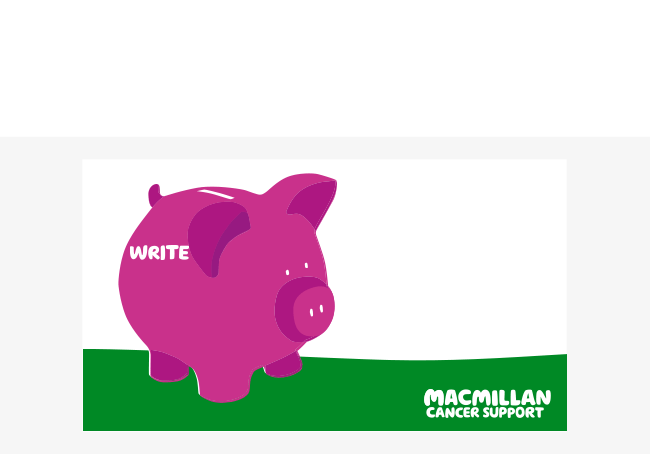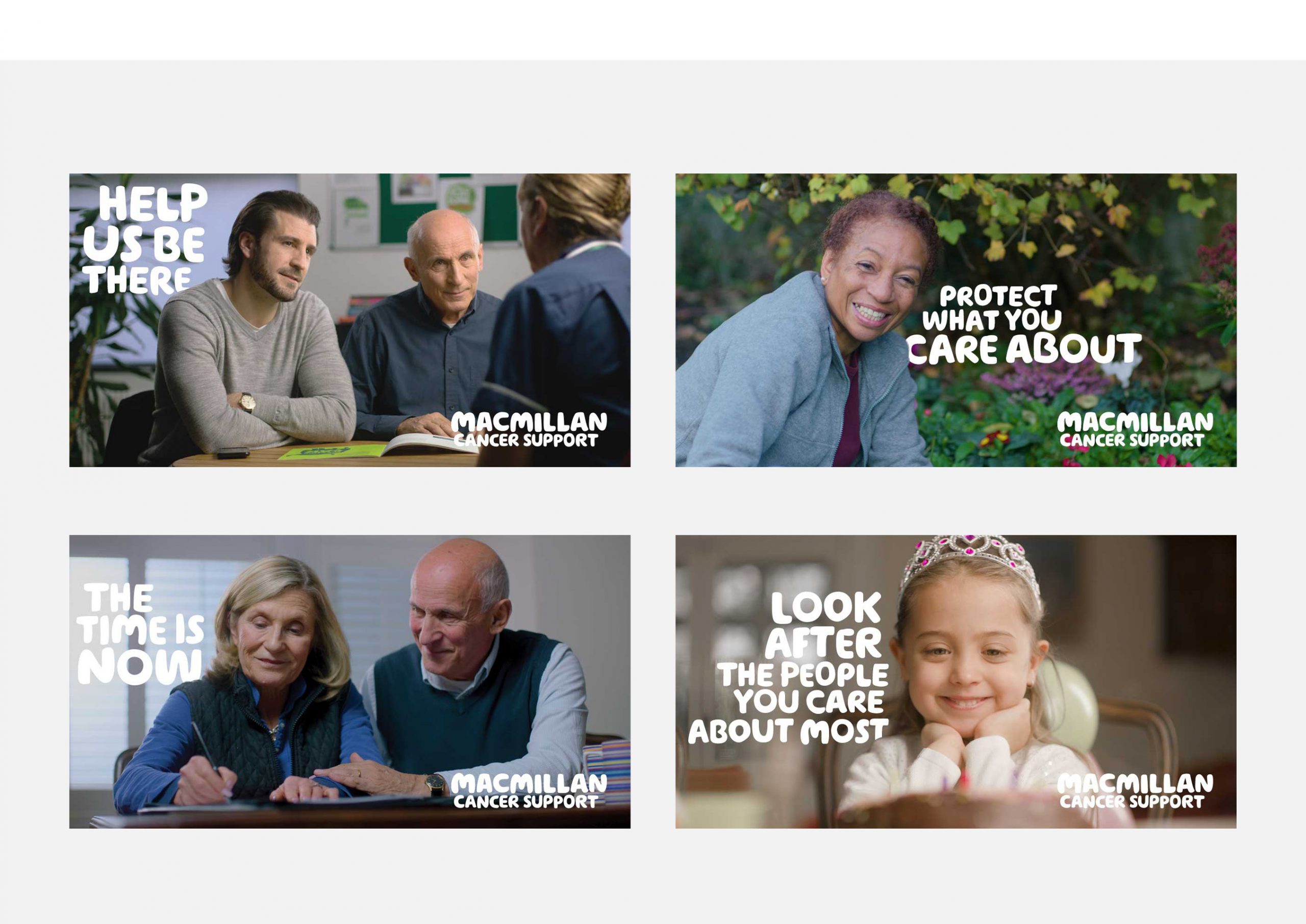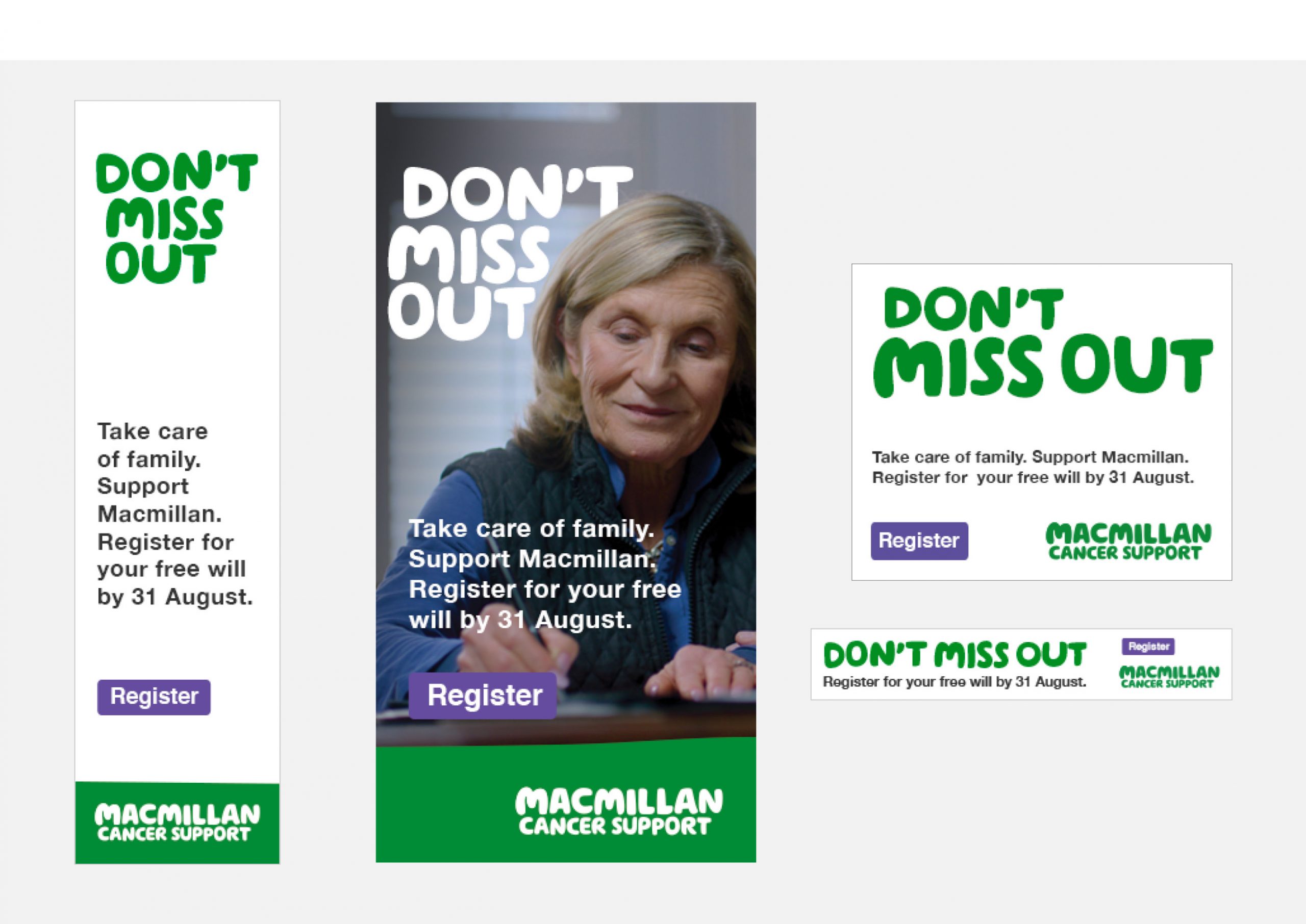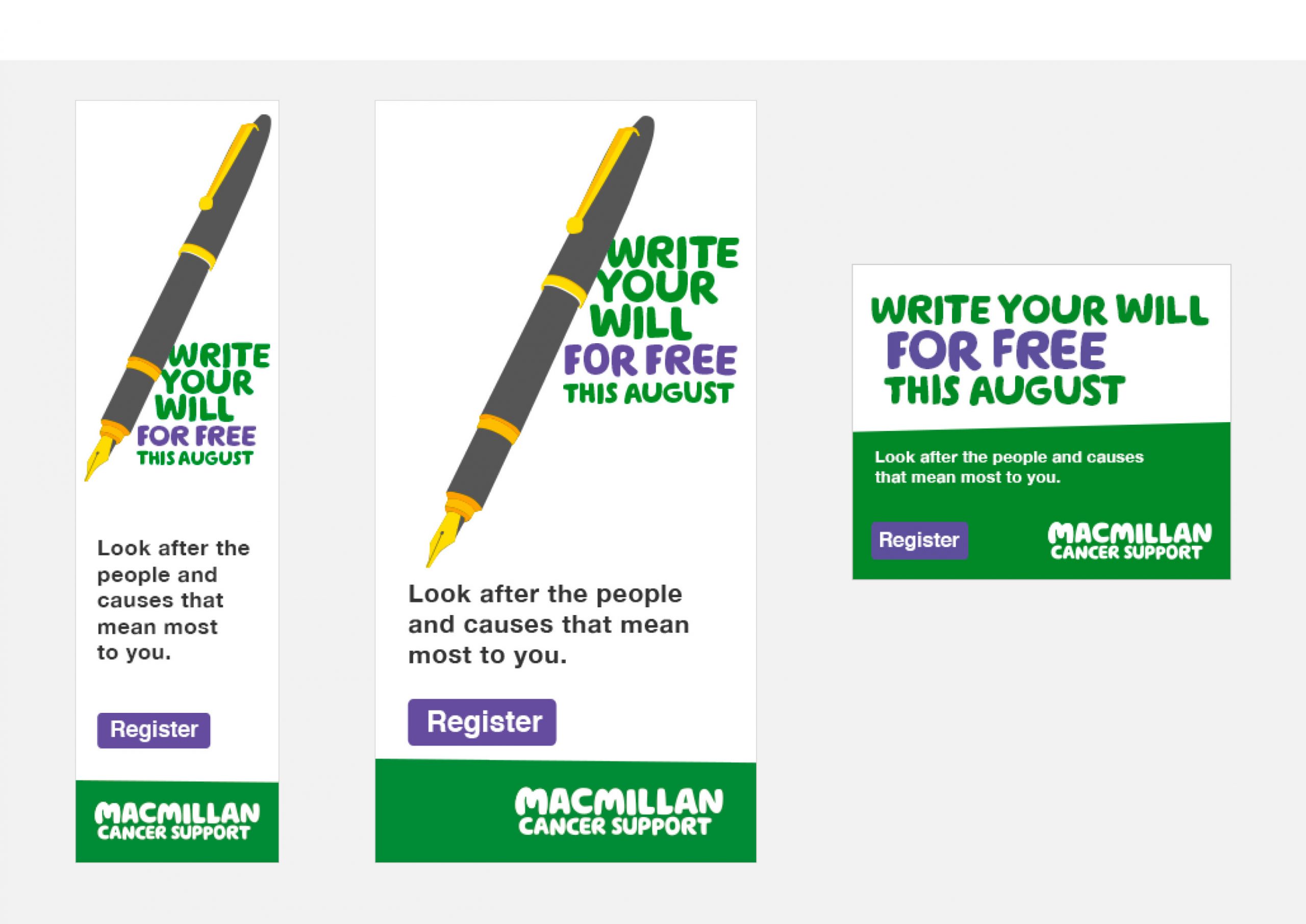 Raised the number of registrations for free
Apathy may be the biggest barrier to will-making, according to fundraising consultancy Legacy Voice. It says donors scrutinise organisations because of concerns around trust, among other areas. Yet evidence suggests those that encourage their supporters to write a will convert more into donors.
Macmillan relies on gifts in wills for almost a third of its income. In January and August, it offered supporters the chance to write a simple will for free, using independent will-writing agencies.
I designed the two campaigns; August's was a redesign. The brief: to bring it into line with Macmillan's updated brand guidelines and to improve on January's designs. I introduced animated ads and made more of Macmillan's bank of illustrations. These changes, plus some fine-tuning, made the new design more eye-catching.
The ads inspired thousands of supporters to register to write a free will. As a result of both campaigns, registrations were more than 150% better than expected. A notable number came through digital channels.
Client
Macmillan Cancer Support