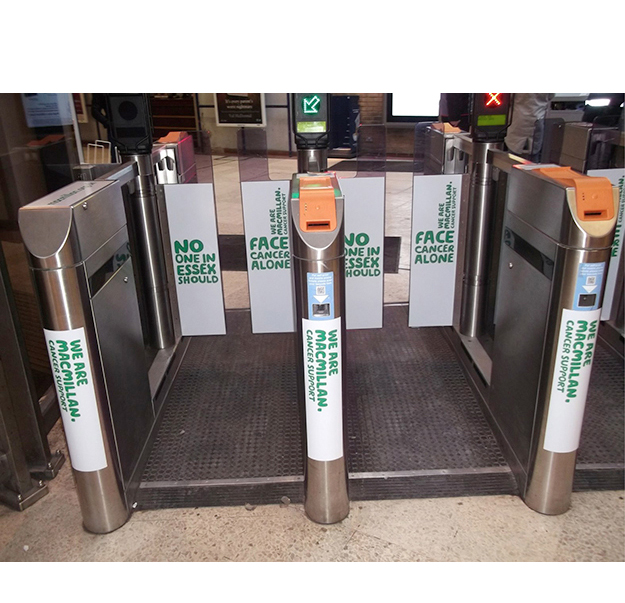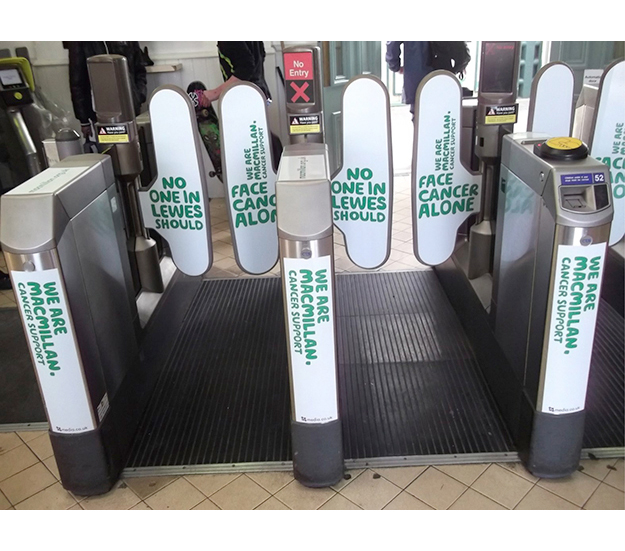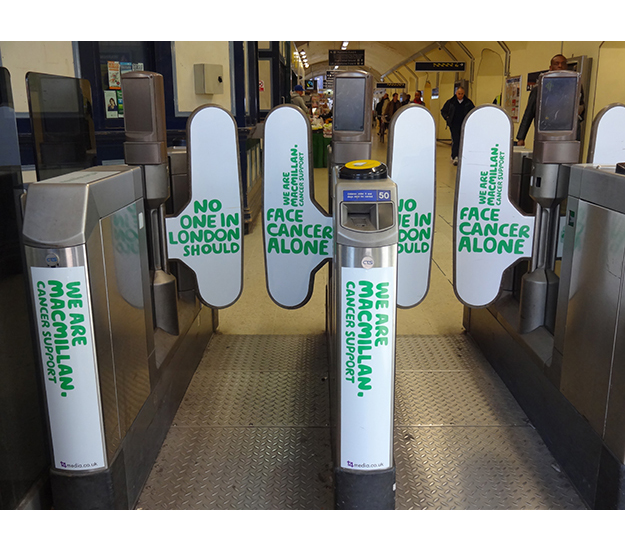 Helped out with a Macmillan campaign
As part of its 'Not Alone' campaign, Macmillan needed 765 ticket gate adverts, or AdGates. These were displayed at 109 rail stations – from Aberdeen to Woking – to support a TV advert, plus radio, online and PR (by other agencies). The aim: to point people towards Macmillan's support and to raise money for more services.
I had to produce 400 artworks within a two-week time frame. Because the station names varied in length, as in Ayr and Hemel Hempstead, I had to vary the layouts too. And the letters in each name were hand kerned – the space between each pair adjusted – for legibility.
More than 22 million people passed through these gates in two weeks.
[project_details style= "style1" title_align= "left" hide_in= "" css_id= "" css_classes= "" animate= "1" animation_type= "none" animation_delay= "0" animation_duration= "300" padding= '{"d":""}' margin= '{"d":""}' border_style= '{"d":"solid","l":"solid","t":"solid","m":"solid"}' border= '{"d":""}' border_color= "" border_radius= "" box_shadow= "0px 0px 0px 0px rgba(0,0,0,0)" key= "fqpax12ng0ebxx8e"][/project_details]