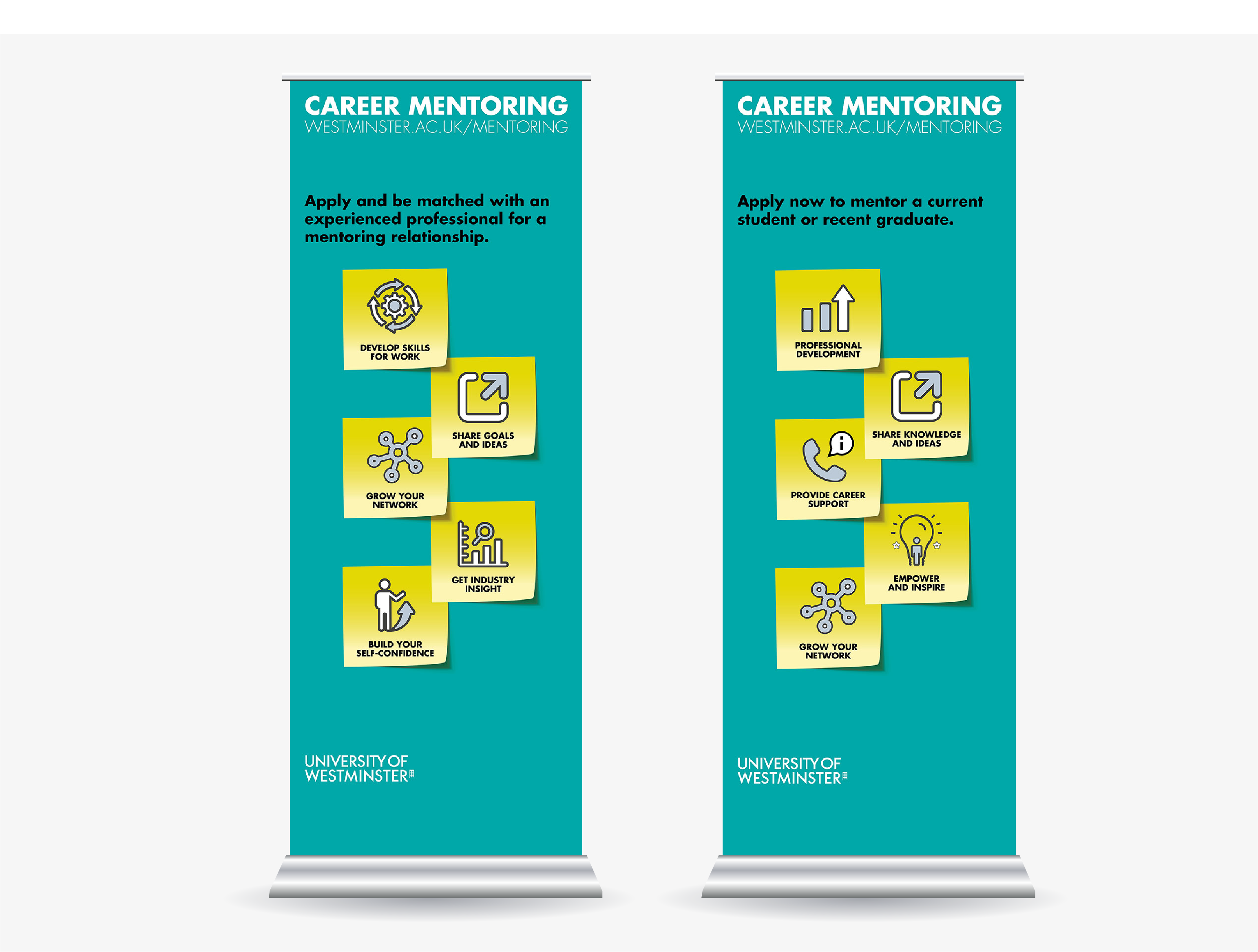 Helped match mentors and mentees
Aimed at both seasoned and aspiring professionals, the Career mentoring support booklet sets out how mentors and mentees can get the best out of each other. From building rapport and trust to managing long-distance relationships, it covers tips such as using technology to strengthen the mentor–mentee bond.
Materials include a booklet, email banners, merchandise, pull-up banners and social media posts.
The design had to tie in with the University's Employability Award campaign – yet stand alone for the mentoring scheme. The block colour and illustration style maintain the link; the icons mark the mentoring campaign as distinct.
[project_details style= "style1" title_align= "left" hide_in= "" css_id= "" css_classes= "" animate= "1" animation_type= "none" animation_delay= "0" animation_duration= "300" padding= '{"d":""}' margin= '{"d":""}' border_style= '{"d":"solid","l":"solid","t":"solid","m":"solid"}' border= '{"d":""}' border_color= "" border_radius= "" box_shadow= "0px 0px 0px 0px rgba(0,0,0,0)" key= "fqpax12ng0ebxx8e"][/project_details]