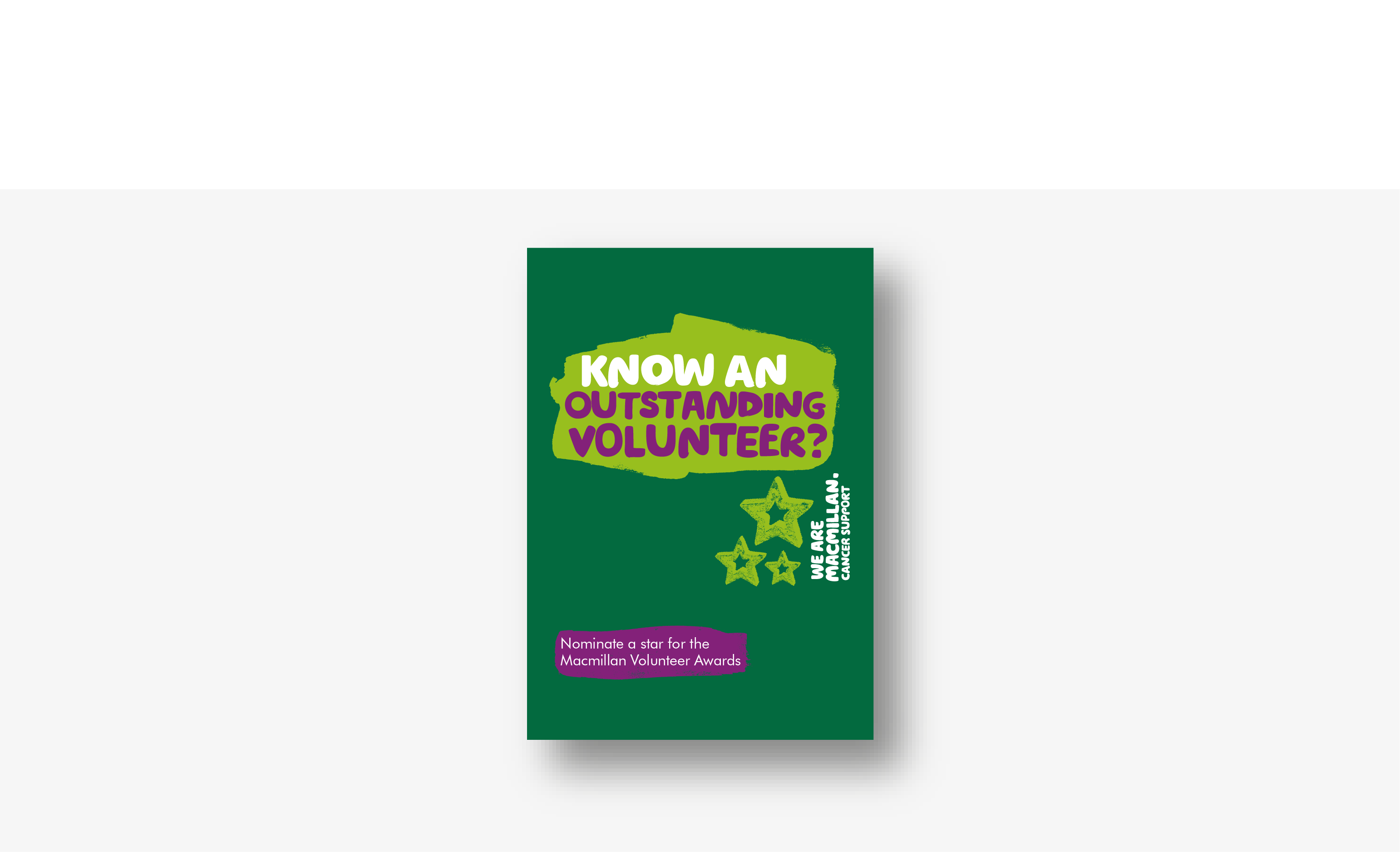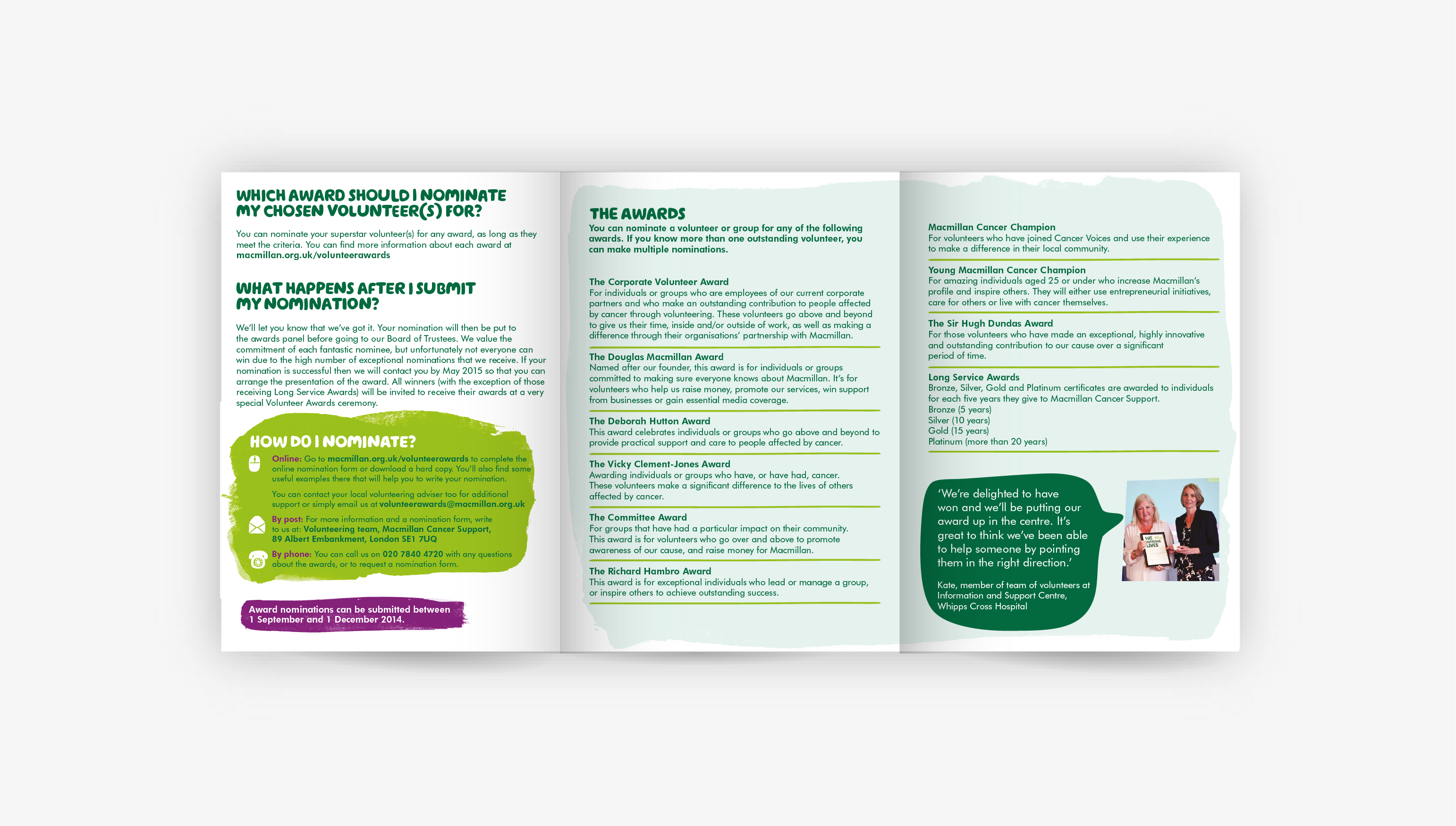 Know and outstanding volunteer?
Brushed up a Macmillan leaflet
Macmillan has updated its brand guidelines, and there's a raft of material to be brought in line. For Know an outstanding volunteer?, which calls for nominations to recognise Macmillan volunteers, this meant creating new-style 'brush panels' to grade the information and adding bursts of a second colour to mark out must-read text.
[project_details style= "style1" title_align= "left" hide_in= "" css_id= "" css_classes= "" animate= "1" animation_type= "none" animation_delay= "0" animation_duration= "300" padding= '{"d":""}' margin= '{"d":""}' border_style= '{"d":"solid","l":"solid","t":"solid","m":"solid"}' border= '{"d":""}' border_color= "" border_radius= "" box_shadow= "0px 0px 0px 0px rgba(0,0,0,0)" key= "fqpax12ng0ebxx8e"][/project_details]